kim kardashian (Kim Kardashian) and her sister Kourtney Kardashian, Hollywood actors Sylvester Stallone and Kevin Hart have been accused of violating drought restrictions in California. According to a report in the Los Angeles Times, many big celebs like Kim, Kourtney, Sylvester, Kevin and NBA player Dwayne Wade have violated their local water restrictions in South California. California has been experiencing drought for the past three years. In such a situation, these celebs have used more than the prescribed water.
Let us tell you that in California, water is supplied according to the property of the people living there. According to the report, based on the records received from the water supplier, the Las Virgens Municipal Water District has served notices to more than 2,000 people for using more than the prescribed amount of water.
Kim Kardashian posing by the home made pool. (Photo Credits: Instagram @kimkardashian)
According to the report, more than 2 lakh 30 thousand gallons of water have been used from the fixed water supply in Kim Kardashian's house. At the same time, more than 1 lakh 1 thousand gallons of water were used in Kourtney Kardashian's 1.86-acre property. Interestingly, the Las Virgens Municipal Water District also supplies water to people for indoor and outdoor water use.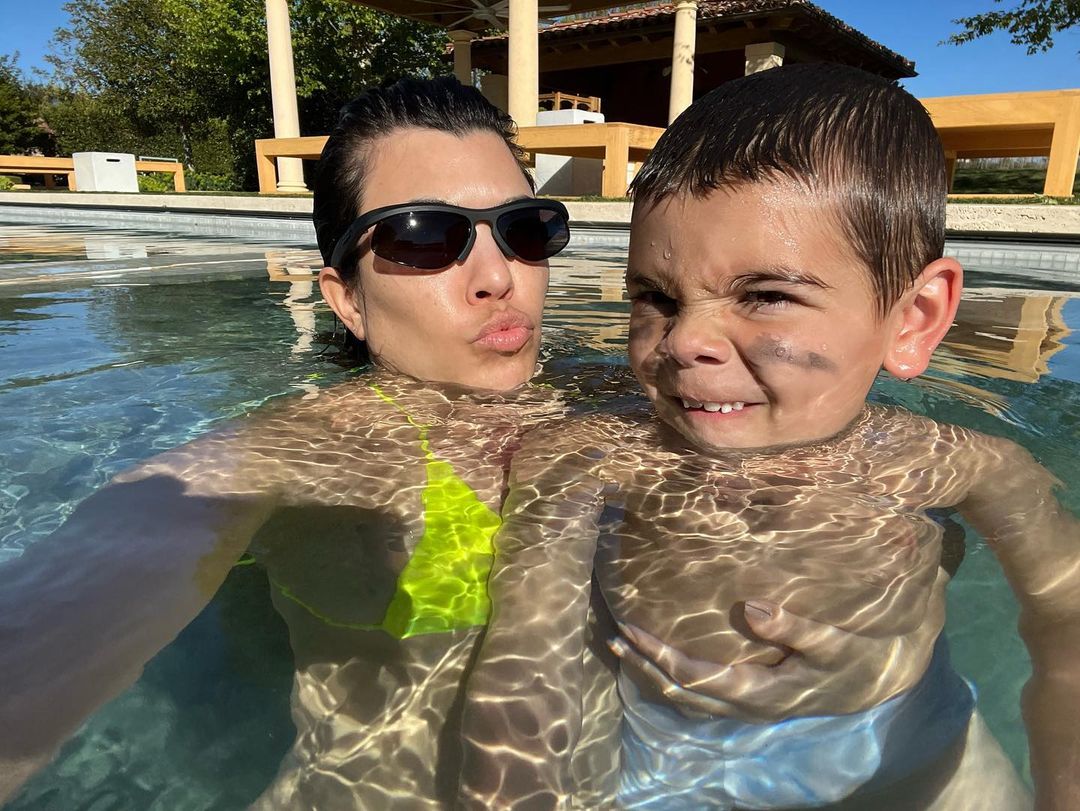 Kourtney Kardashian chilling by the pool with son. (Photo Credits: Instagram @kourtneykardash)
Kylie Jenner has paid the fine
Special tasks, including 'medical needs' or 'horse care', have also been included in this fixed supply of water. But this is not the first time that celebrities have received notices for their use of water. According to a report, Kim Kardashian's half-sister Kylie Jenner was also asked to pay a fine for using excessive water.
Jennifer Lopez has received notice
Hollywood star Jennifer Lopez was also one of the high-profile celebrities to have used more water than she had set in 2015.